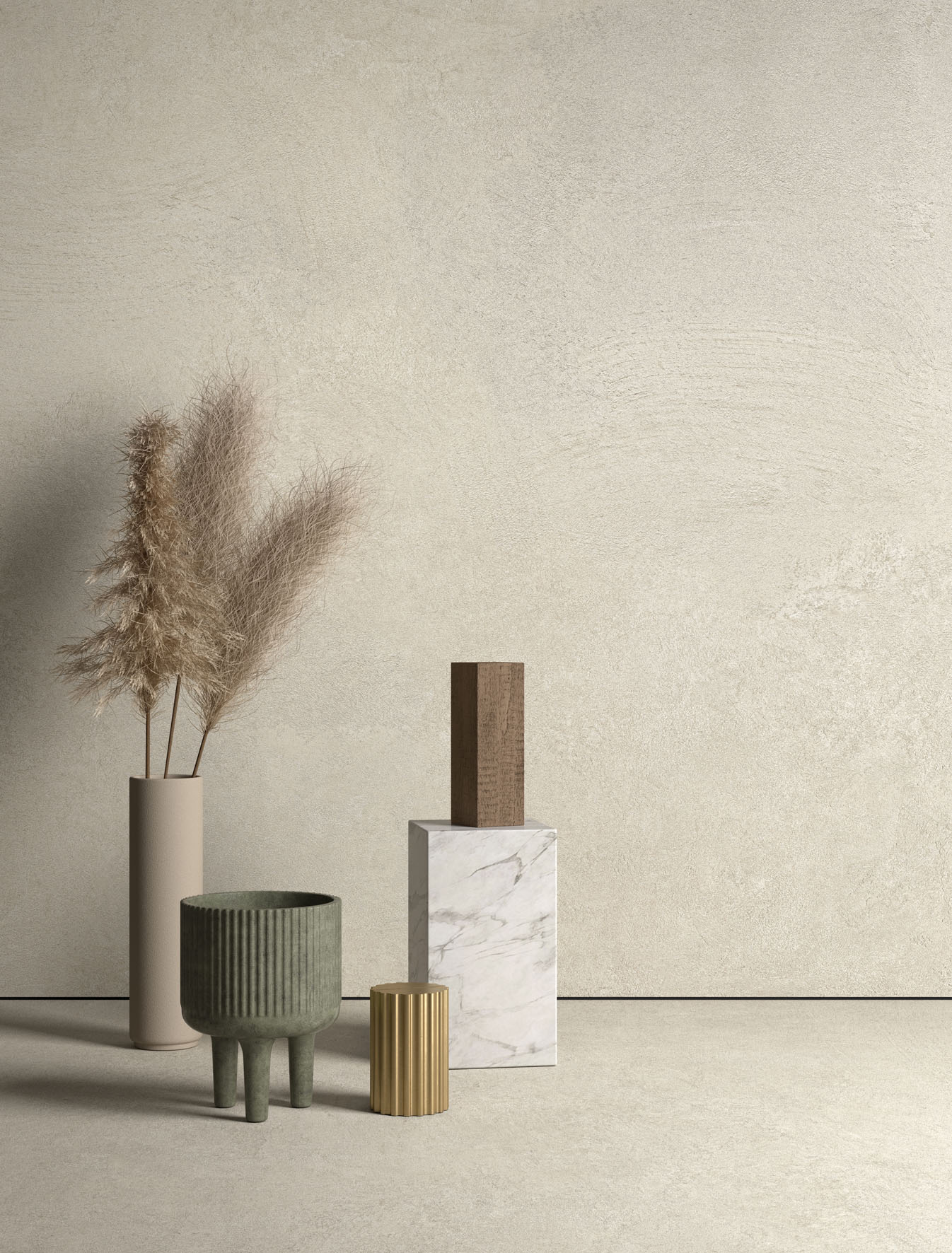 LaFaenza.
We tile.
You style.
LaFaenza is a Cooperativa Ceramica d'Imola brand dedicated to the design of interiors in both residential and small to medium-sized retail settings. The brand expresses a modern, refined, sophisticated and distinctive style with the care and knowhow of our ceramic tradition.
We tile. You style.
Your identity. Release your inner self. Express who you are. Free to combine collections in the way you want. Our ceramics. Your style. A brand to express yourself, through your home, your shop, your business. #expressyourself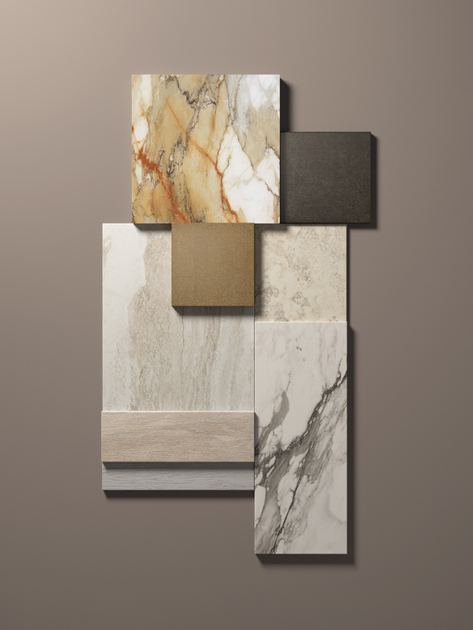 Combine it.
Mix&Match.
The range includes single collections that can also be combined thanks to their consistency and class.
An advanced product for demanding customers looking for a unique style.
Portraits of style.
EVERY SPACE REFLECTS THE IDENTITY OF THOSE WHO CREATE, LOVE AND LIVE IT. EVERY ENVIRONMENT HAS A NAME. THE NAME OF THE PERSON WHO FIRST IMAGINED AND THEN CREATED IT.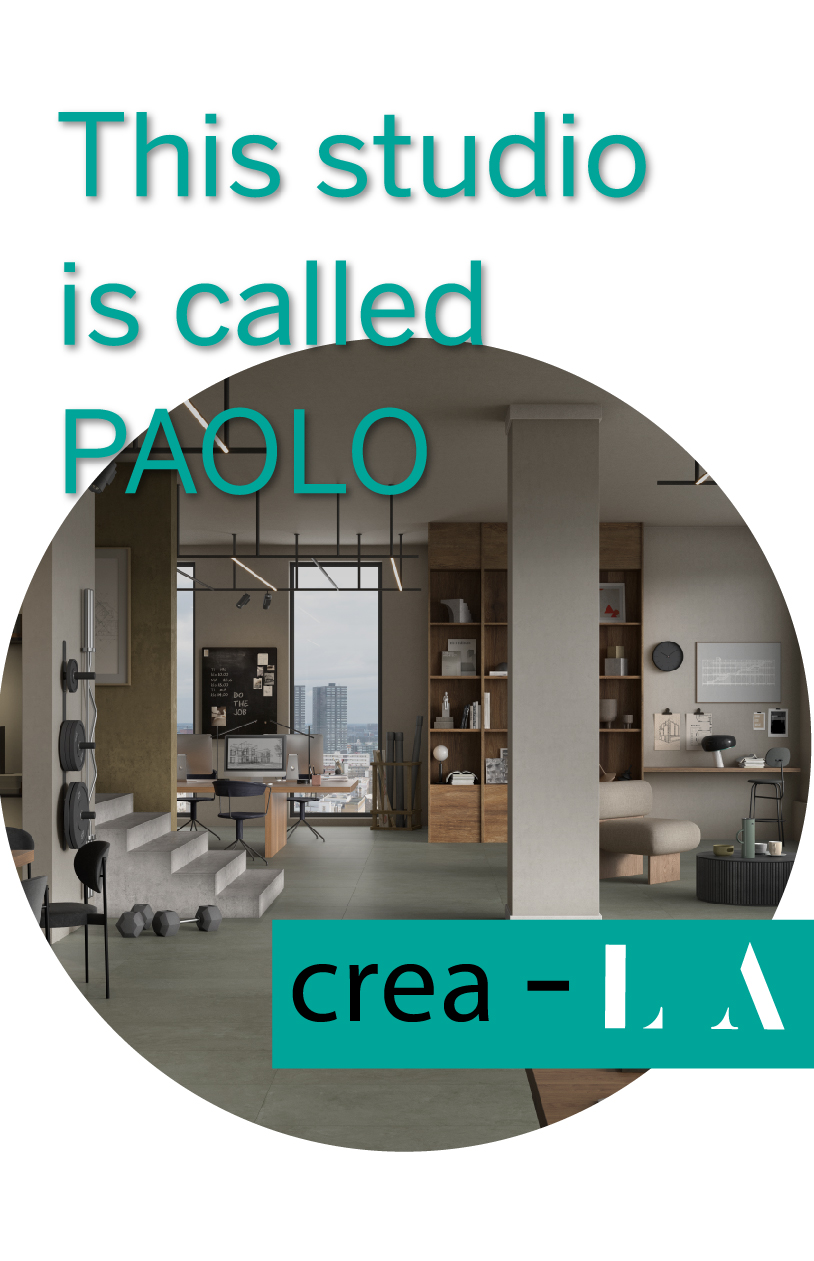 THIS STUDIO IS CALLED PAOLO.
Paolo is a 51-year-old architect.
I am really passionate about my work. I have a creative, dynamic personality. I spend a lot of time researching the latest trends in design and interiors. So, my studio has become my favourite place. It's an expression of my style: refined and balanced.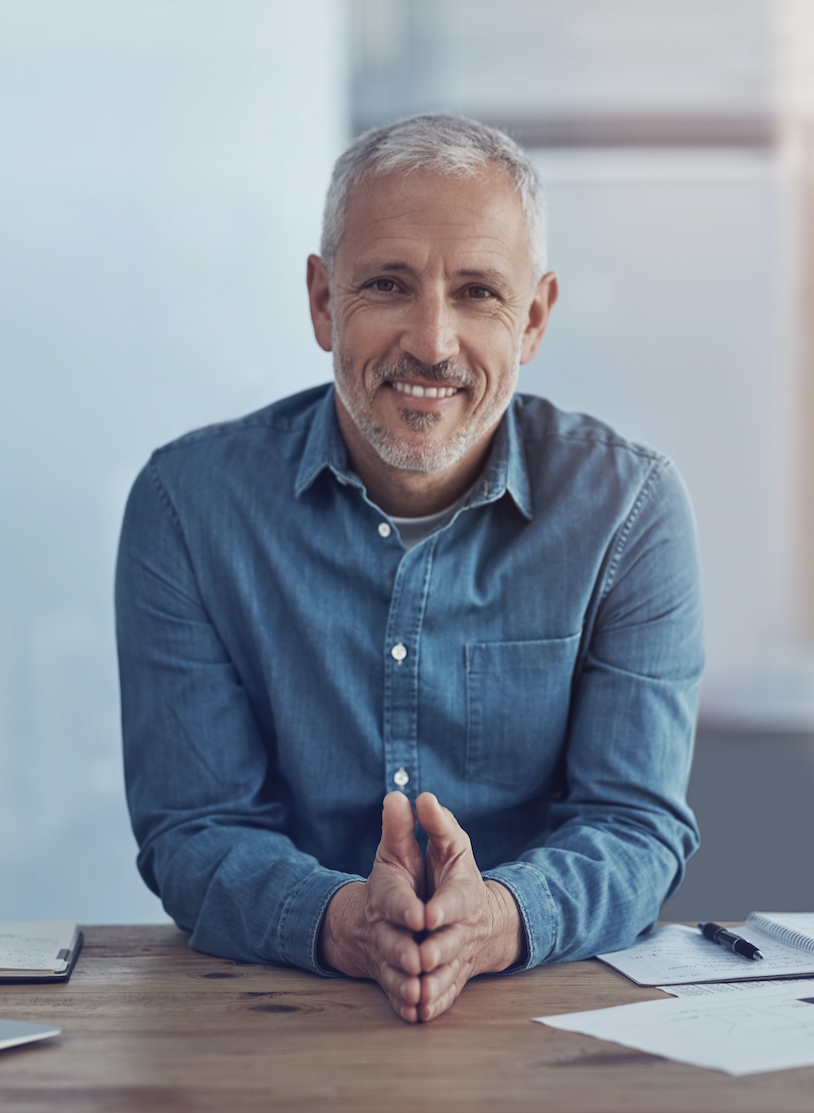 MY STUDIO.
I'm an architect. The environment that best represents me is my studio. It's where I work and the place where I spend most of my time researching trends in the market. It is, without a doubt, the space that best represents my personality and style.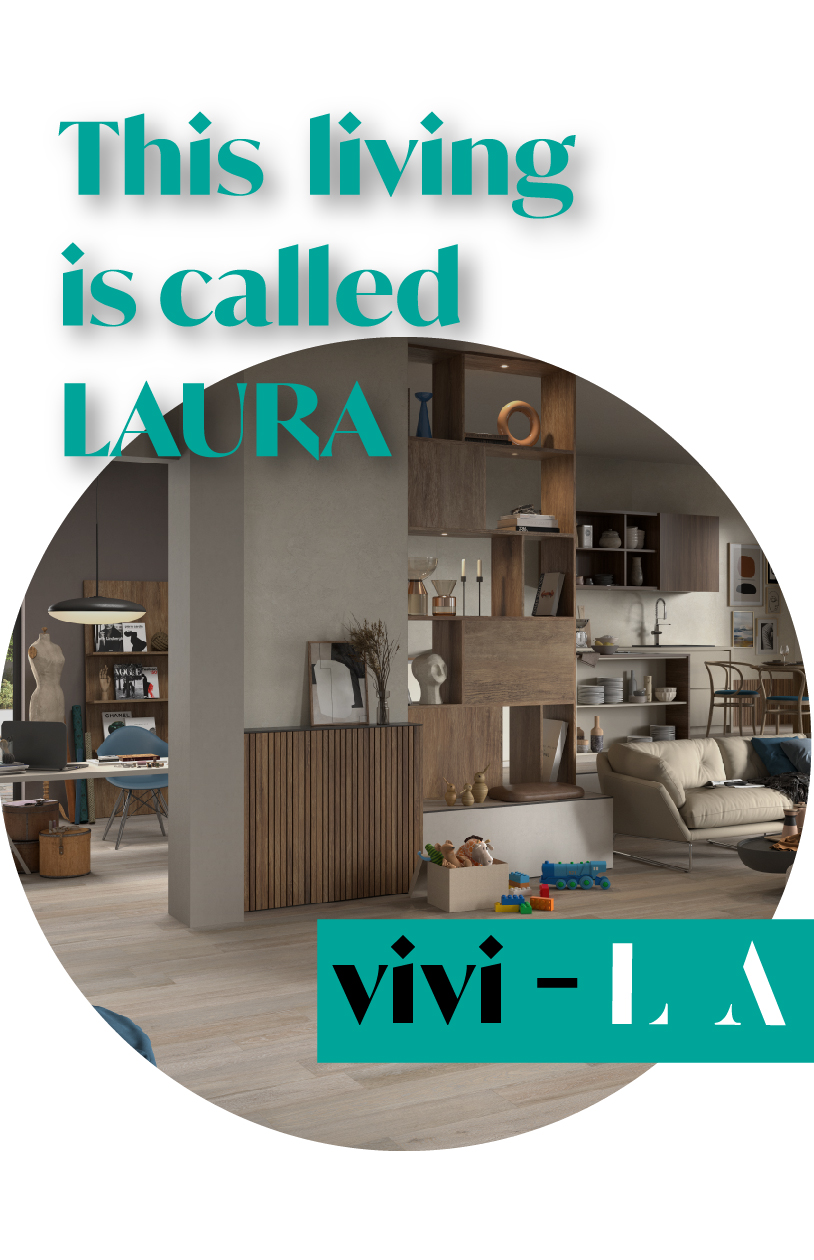 THIS LIVING ROOM IS CALLED LAURA.
Laura is a 42-year-old, fashion company retail manager.
Working in fashion means I'm in touch with creativity every day. It allows me to develop my aesthetic qualities outside the work environment too. As in my free time I make handmade accessories. I needed a refined, timeless space in which to express myself and unleash my creativity. My own living-atelier.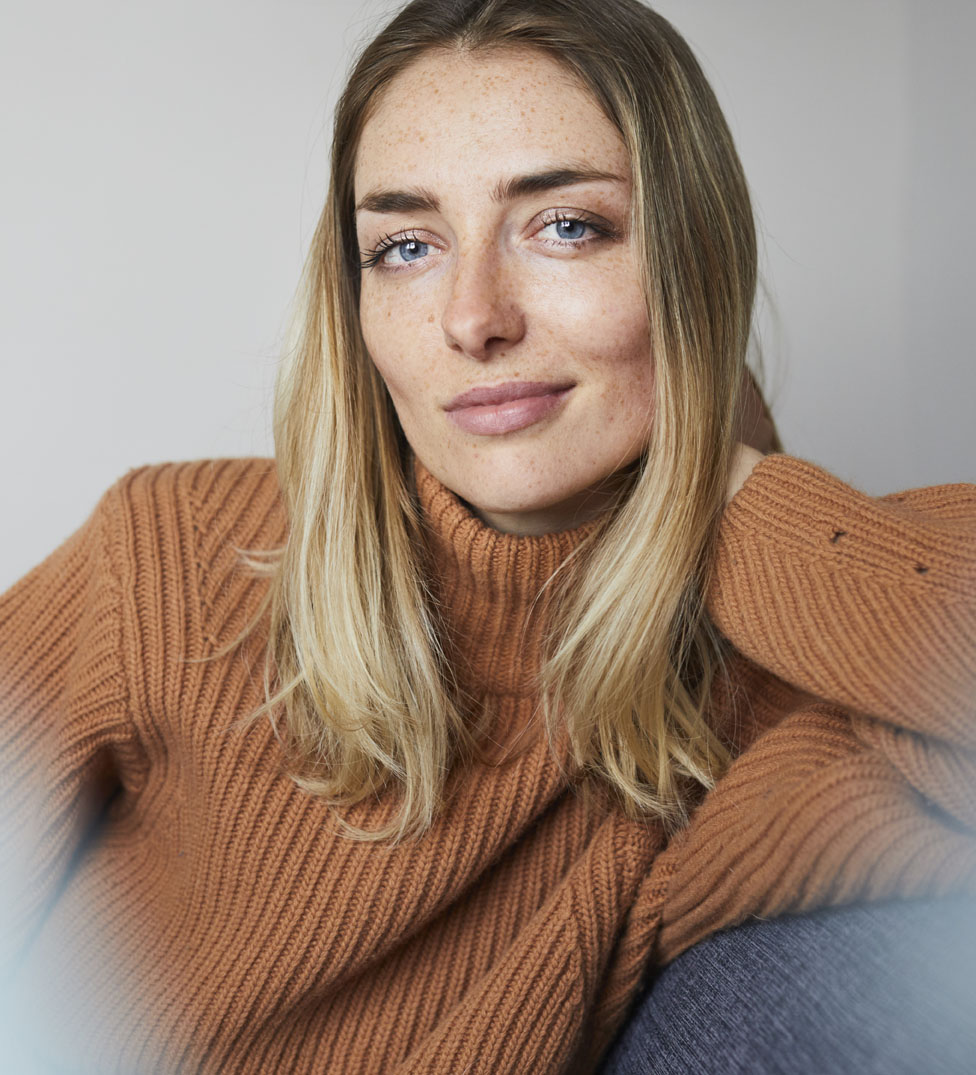 MY LIVING ROOM.
My living-atelier expresses my personality with its apparently contrasting qualities. I needed an environment with timeless colours that never go out of fashion, like beige, blue, grey and white. A place that would be a home for the special and precious items I come across in my research.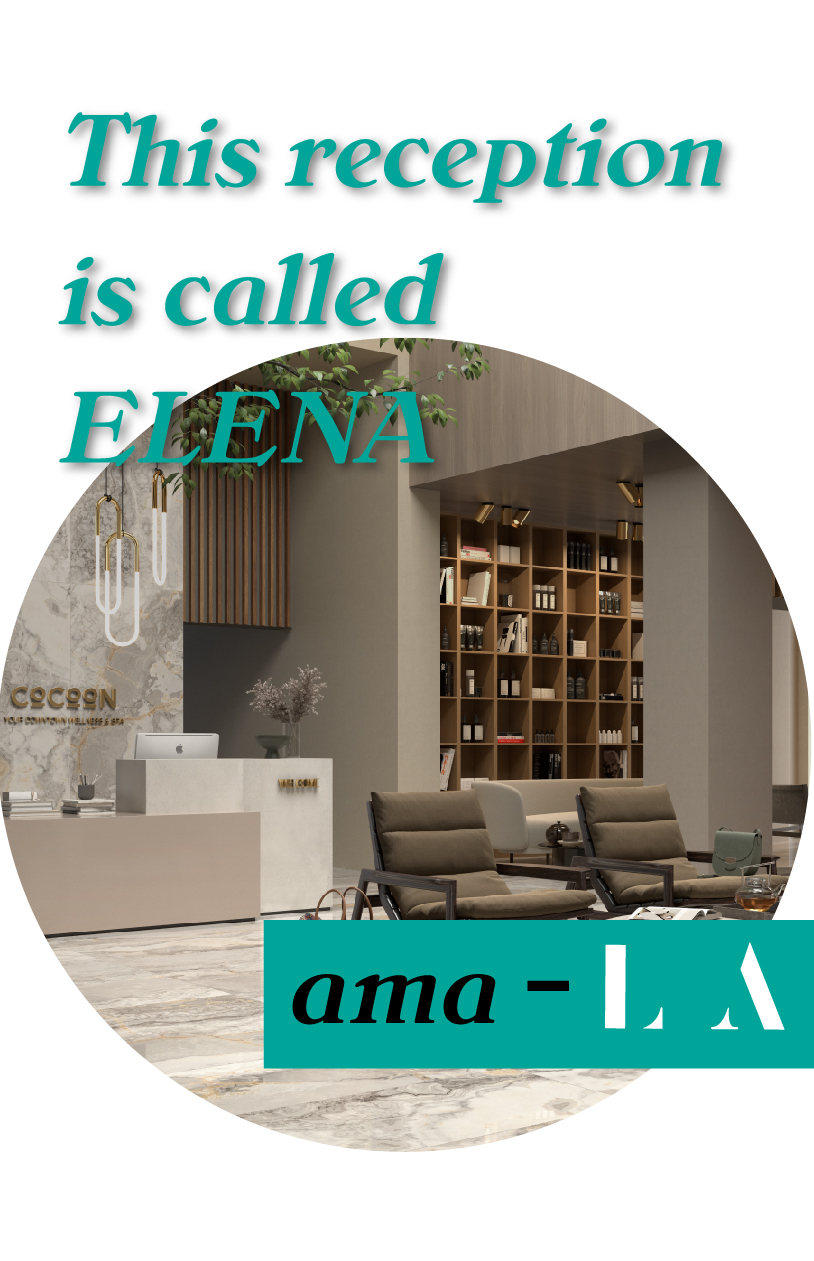 THIS SPA IS CALLED ELENA.
Elena is the 45-year-old owner of a wellness centre.
I've always loved wellness so much, I made it my job. I turned the hall of my wellness centre into a refined space for gatherings, culture, elegance and an intimate welcome. It is completely me. I want anyone who comes into my centre to feel spoilt and go away regenerated.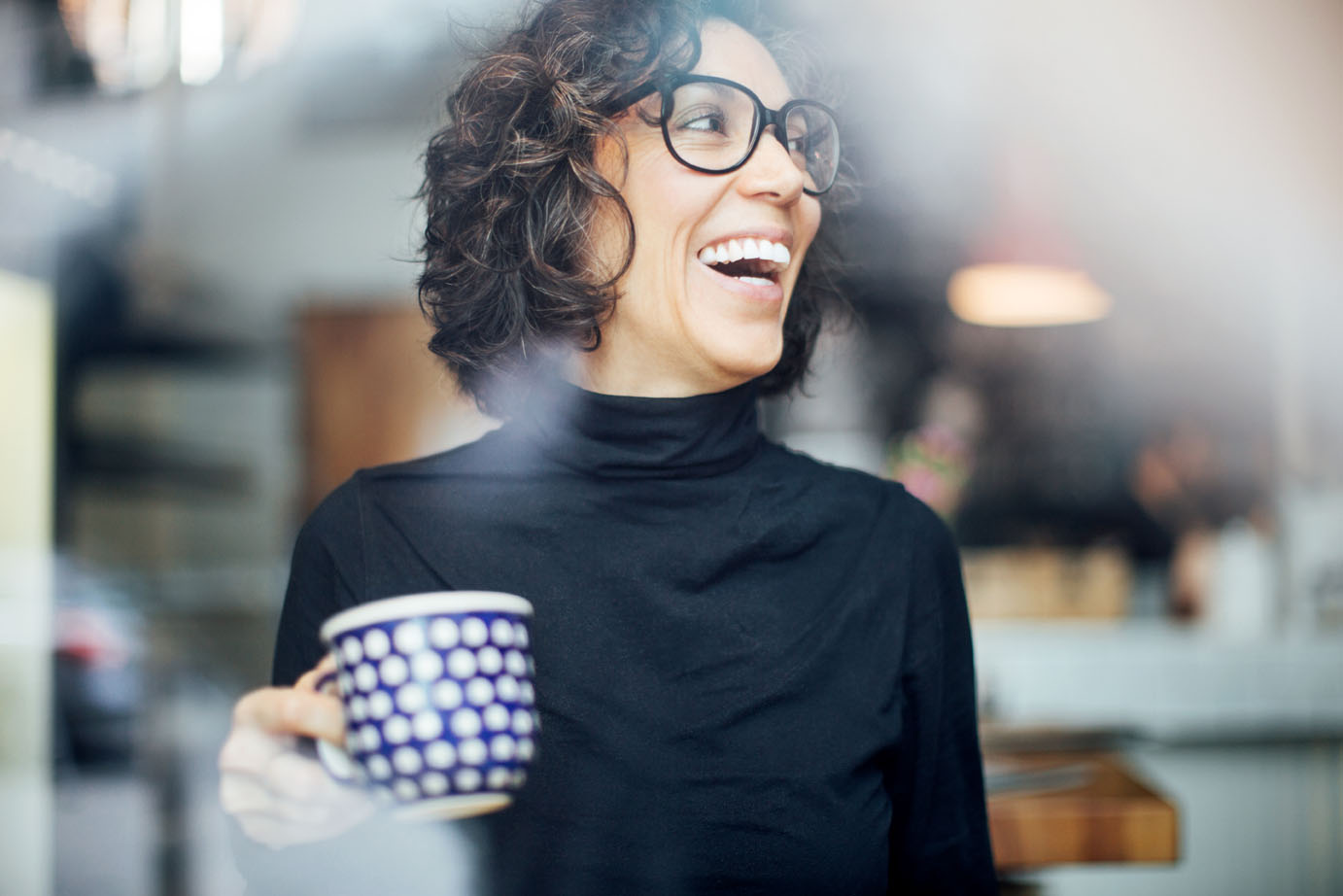 MY SPA.
If I had to describe my own character, I would say: elegant, refined and passionate. And my wellness centre, the place in which I spend most of my time, has the same qualities. It's a space that is ready to welcome even the most demanding and attentive customer.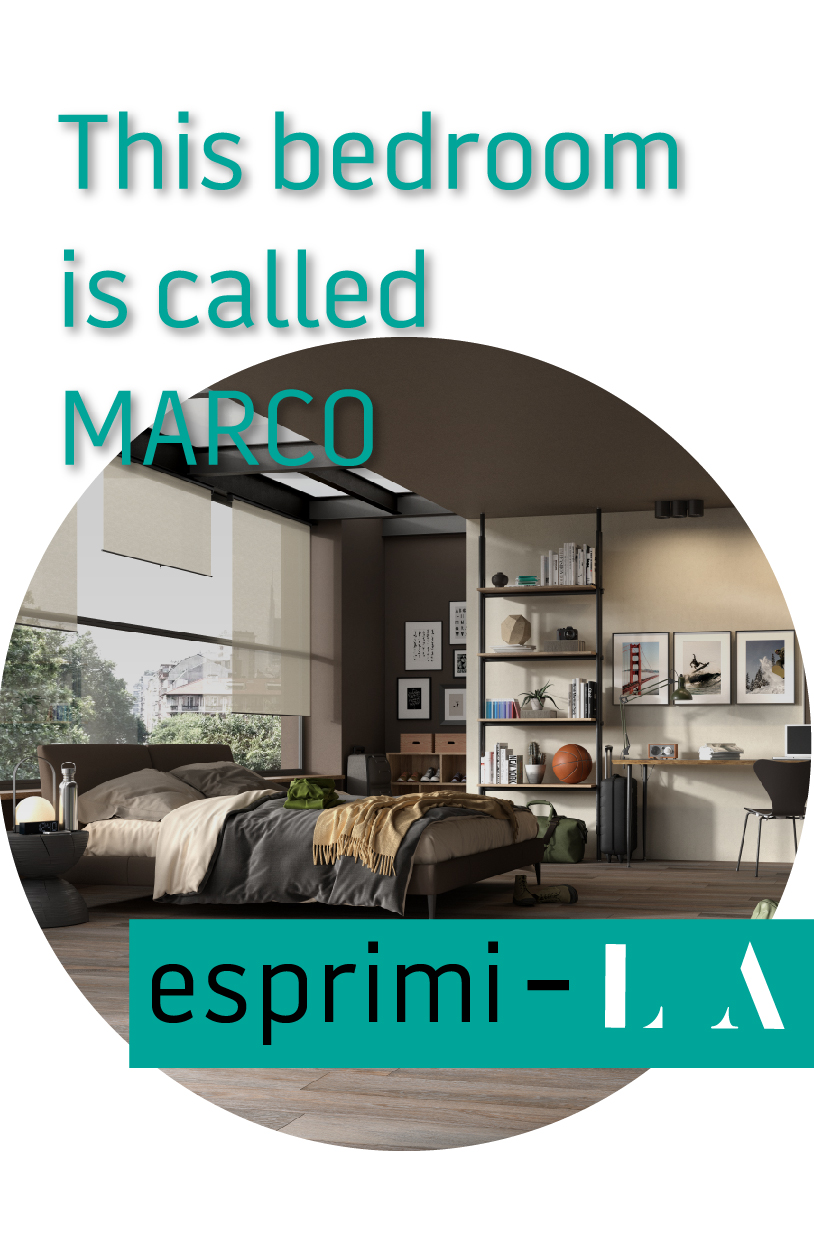 THIS BEDROOM IS CALLED MARCO.
Marco is a 37-year-old IT engineer. I'm always online, partly for work reasons but mainly because I love the web. That's where I organise the cultural events I treat myself to during the trips I take to recharge. I also vent my creativity in my home, and in my bedroom in particular. I've given it a modern style and tailored it to suit my need to work at odd hours.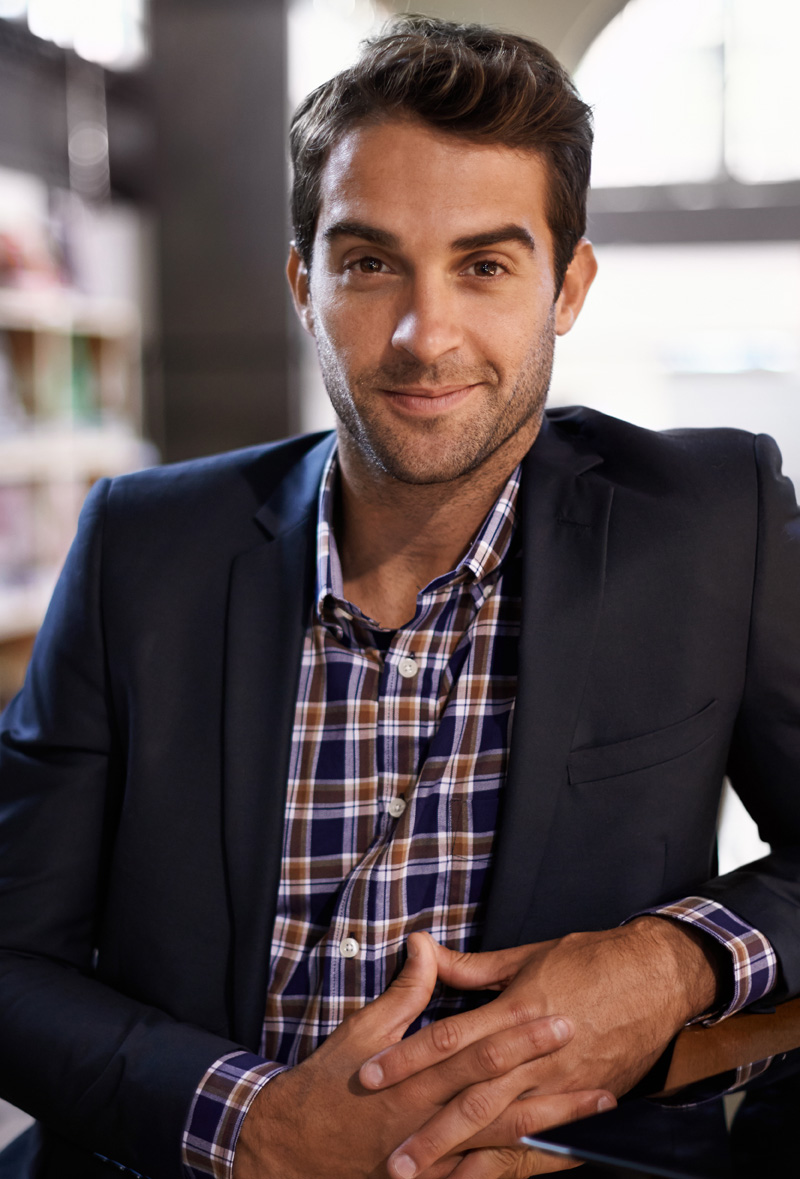 MY BEDROOM.
I spend a lot of time in my bedroom because it's the only room in the house I feel calm in. It allows me to concentrate on complex programming codes. Sometimes they're a real headache! The warmth in this room melts tension and creates the relaxed atmosphere I need.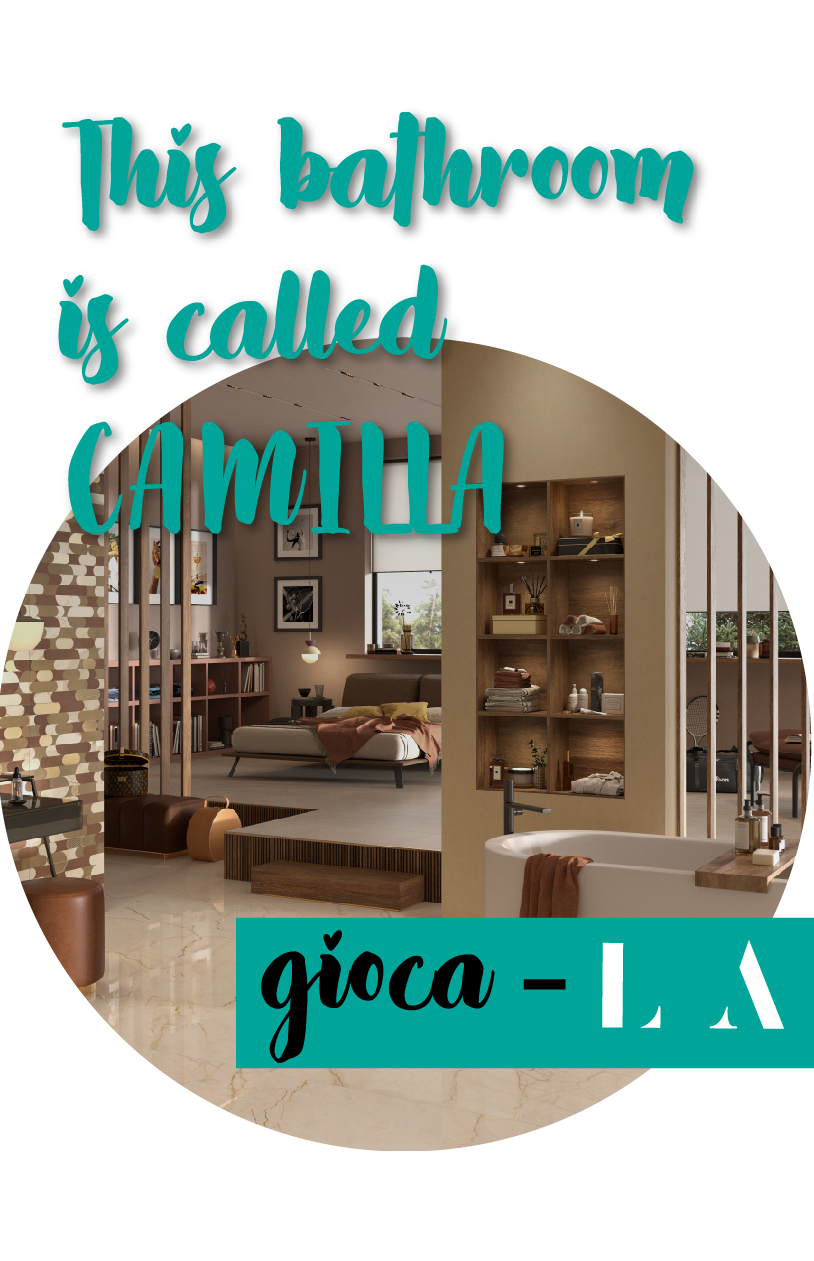 THIS BATHROOM IS CALLED CAMILLA.
Camilla is a 31-year-old professional tennis player.
My work demands real dedication. I'm a perfectionist, so I study tactics and train every day. I travel a lot, both for work and pleasure, and when I get back home, I love gifting myself relaxing moments and looking after my body in my gilded cocoon, my bathroom.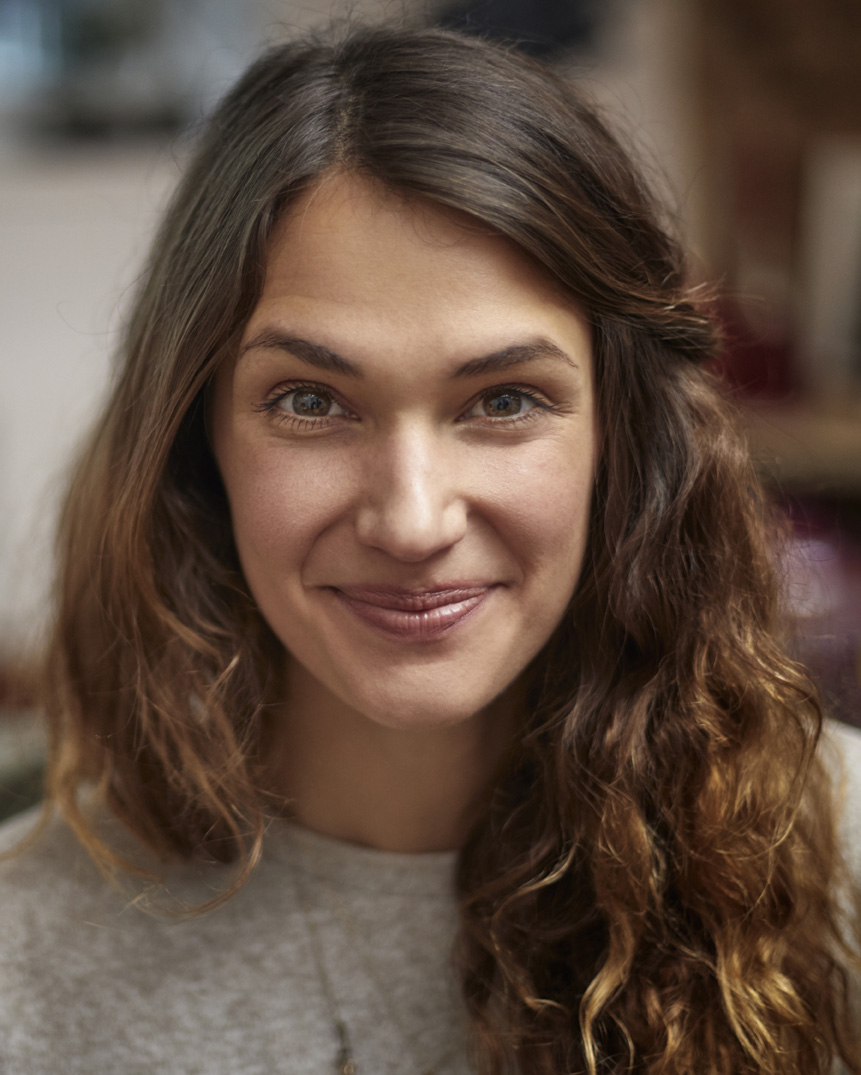 MY BATHROOM.
I guess you can tell that gold is my favourite colour! It reminds me of the main goal I work towards every day in training. That's why I wanted it on the walls and floor of my own wellness and relaxation parlour, my bathroom.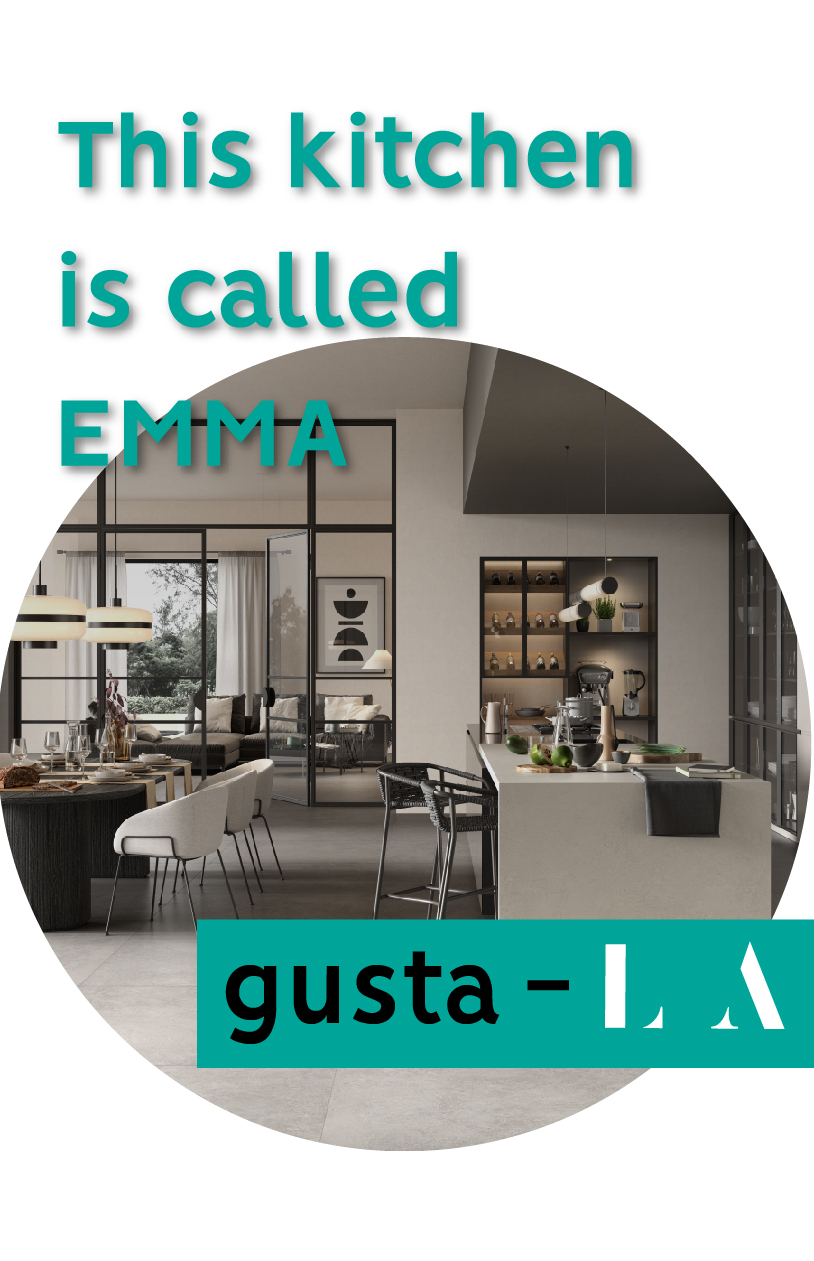 THIS KITCHEN IS CALLED EMMA.
Emma is a 53-year-old chef.
I walk a constant line between precision and creativity, both in the dishes I create and the delicate relationship with my team.
My home kitchen is where I try out my new ideas and, as I love socializing, it had to be spacious with a precise, almost masculine style. I wanted it to open onto the living room too. So I can test out my new creations on my guests.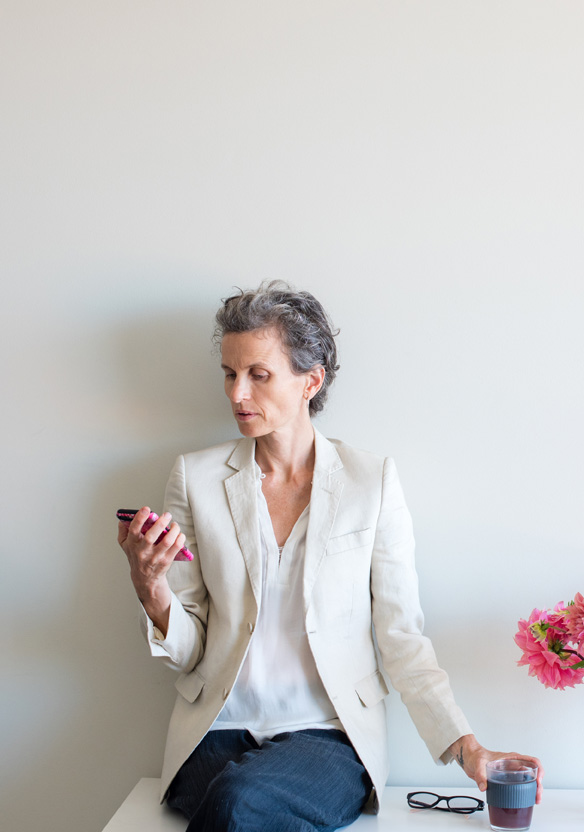 MY KITCHEN.
When I pictured it, I wanted my kitchen to be a place for home socialising, trying out new recipes and mixing ingredients, flavours and aromas with my guests. All this makes this space lively and colourful, so I decided to decorate the areas around it with different shades of grey that combine masculine strength and feminine welcome.