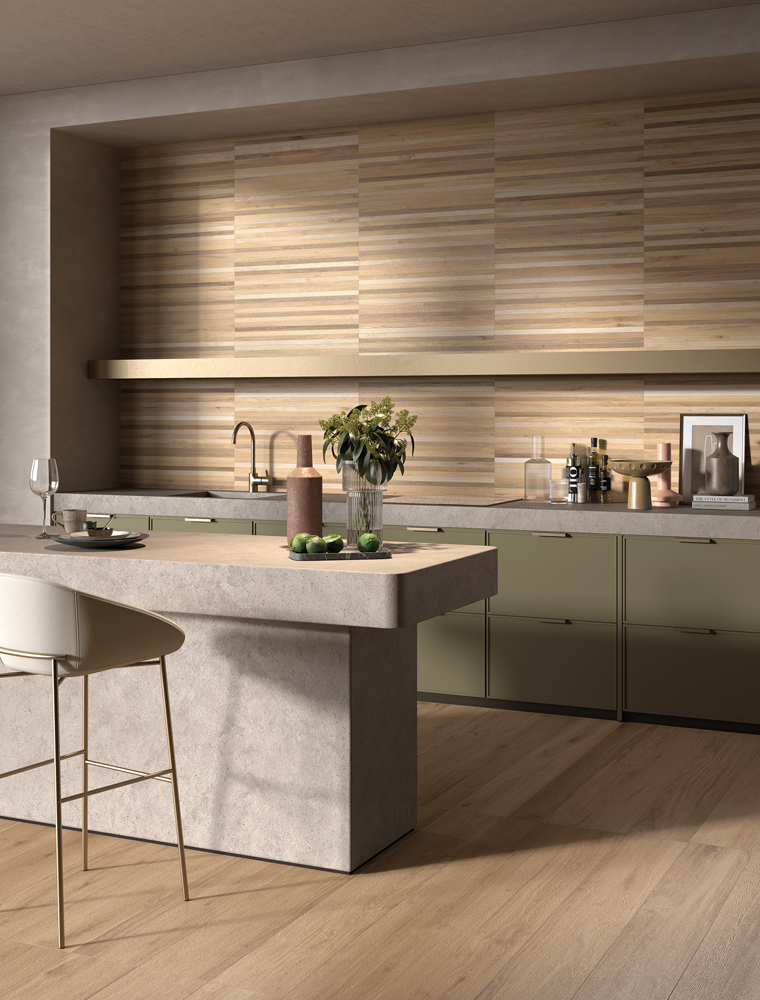 The Dama collection relates to one of the world's most famous cities, delightful Venice. Boasting many wonders in the form of its palaces and squares, the waters of its lagoon are a unique heritage. LaFaenza is inspired by the symbiotic relationship between people and the sea, transferring to the medium of tiles the charm of "briccola" ("dolphin") wood, from the typical 3-post nautical structure used to mark out waterways: at intersections we find the "dama", a taller post extending above the others.
3 Format
20x150cm, 20x74cm, 30x120cm.
5 Colors
Almond, Beige, Dark beige, Honey, Hazelnut.
Why choose DAMA
AESTHETIC
Harmony and nature for your living spaces.
LOVE
Made in Italy with love and passion for over 145 years.
SUGGESTED APPLICATIONS
To meet every compositional requirement between indoor and outdoor, the project can be completed with the R11 version for exteriors.
Discover the articles of DAMA