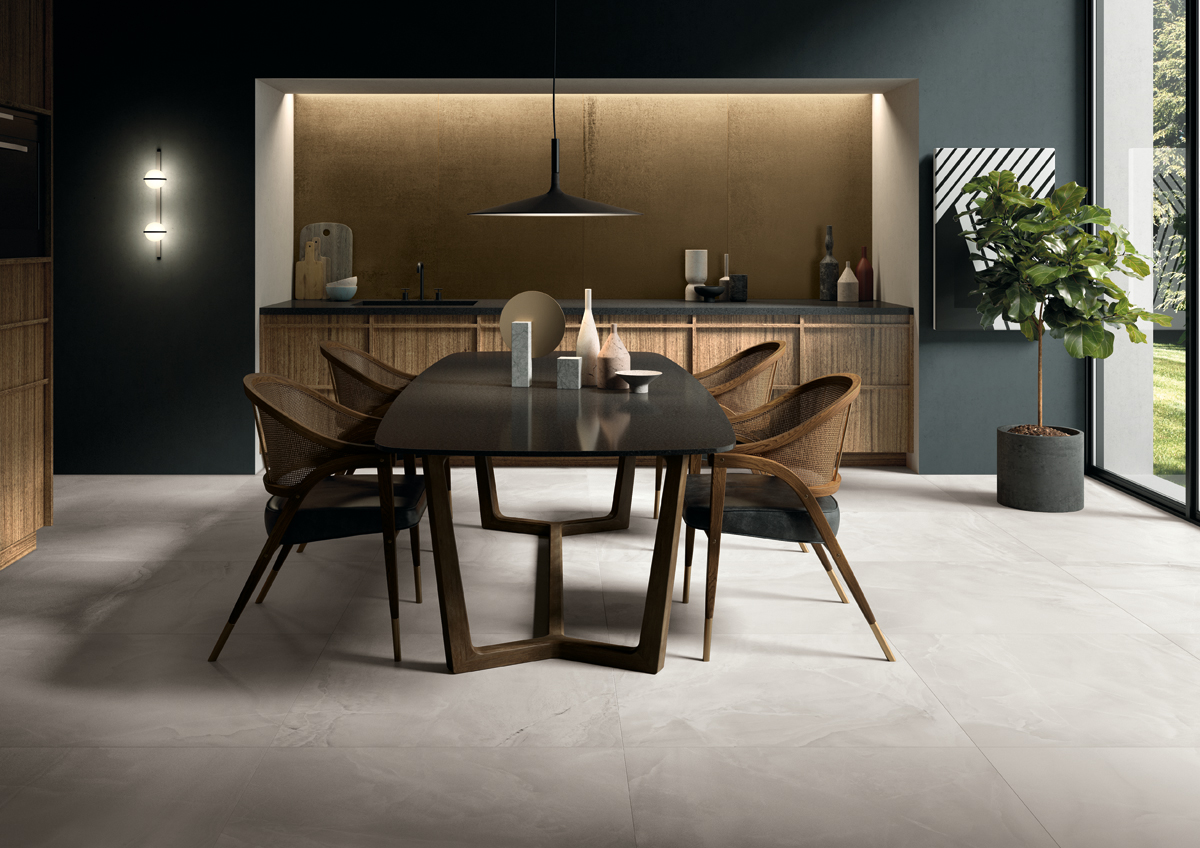 A new project, apparently with two different starting points, is taking shape. Steel, a material that has gone from being considered a product typically used only in industrial contexts, to one that represents a new design solution in both residential and commercial contexts. Fashionable in the '80s, interior decoration and wallpaper in general have made a strong come-back with characterful solutions.
1 Format
1 Colors
1 THICKNESS
Why choose METALLO
FUNCTIONALITY
Tiles are simple to clean every day.
AESTHETIC
Depth of the materials and refined colours for all living spaces of the home and beyond.
LOVE
LaFaenza has a modern, refined, sophisticated and unique style made with the care and know-how born out of over one hundred years of ceramic tradition.
Discover the articles of METALLO