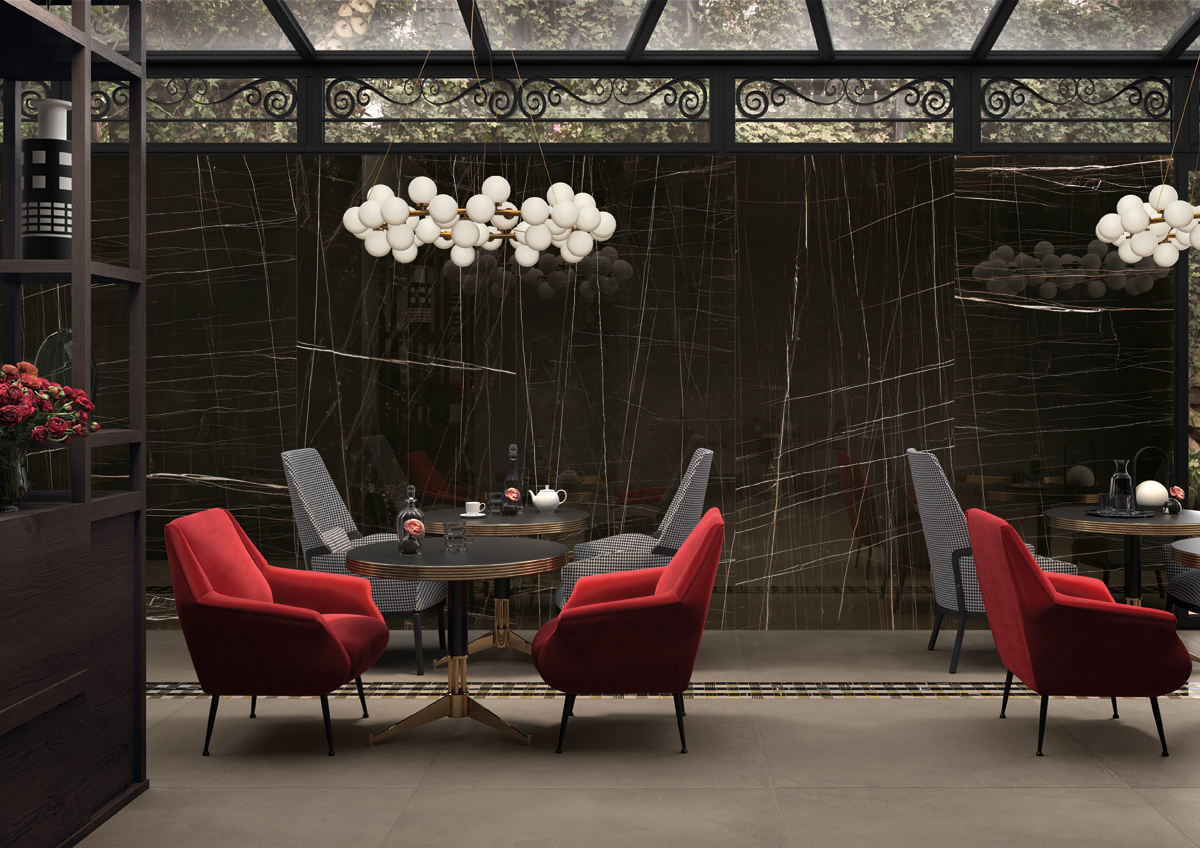 Harmony and seductive refinement: TREX3 is for those who love the timeless charm of marble. Three types of marble – Italian, African and Asian – have been selected to present original products with widely varying veining features. The collection offers three different colours: black, white and dove-grey, and three surface finishes: a natural time-worn texture, a high-impact, gloss-honed surface for exclusive environments and a gold-enhanced finish for those who wish to create an environment that is totally unique.
5 Format
60x60cm, 120x120cm, 120x260cm, 30x30cm, 60x120cm.
6 Colors
Black, White, Dove grey, Parchment, Cement, Ecru.
Why choose TREX3
AESTHETIC
An extremely captivating and elegant visual impact thanks to the realness and the multiple marble graphics on the laid surface.
SUGGESTED APPLICATIONS
The 6.5 mm thick slabs can be used for flooring and facings.
LOVE
LaFaenza has a modern, refined, sophisticated and unique style made with the care and know-how born out of over one hundred years of ceramic tradition.
Discover the articles of TREX3