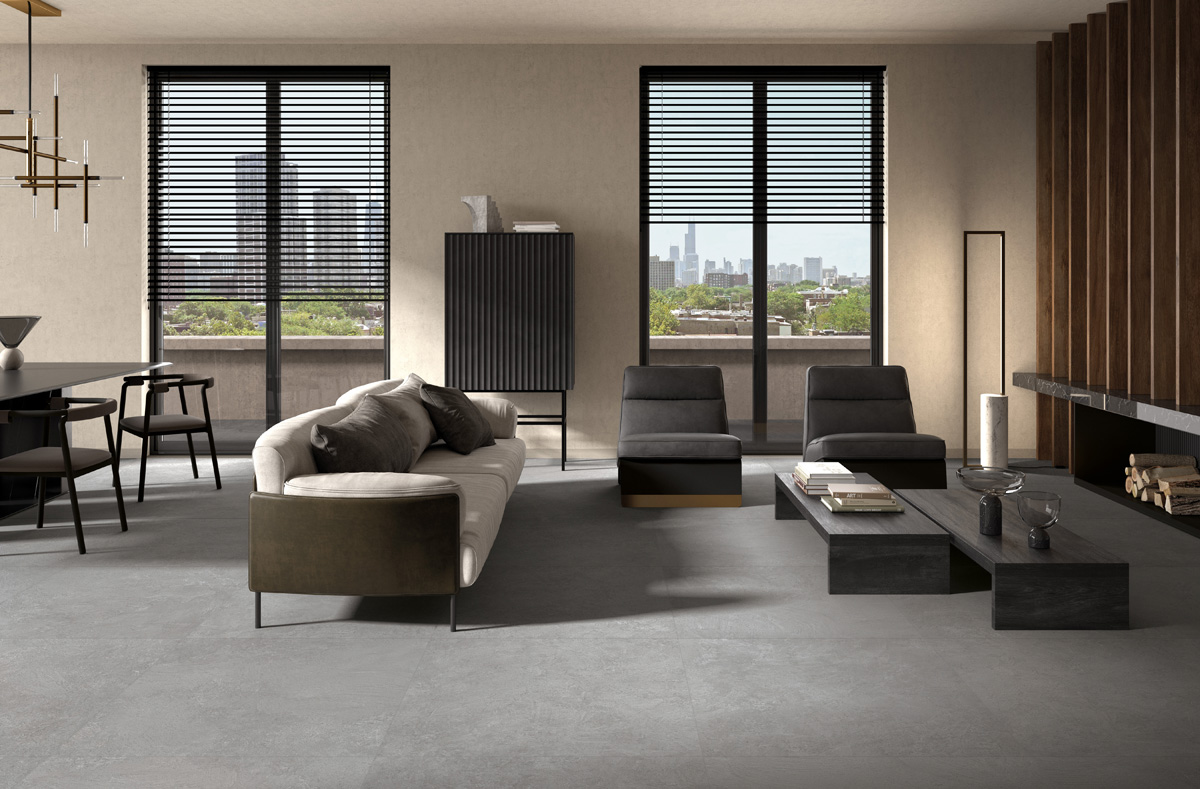 VIS is a careful study of surfaces and their colours whose bonus lies in the ability to simultaneously attract the essence of plaster and cement to itself and, at the same time, the pure neutrality of the solid colour. VIS is a "premium" proposal as it encompasses the best technology currently available for tile production: a single slim thickness of 6.5 mm on all formats in the range, from the 120×240 slab to the small 30×60.
7 Format
120x240cm, 120x120cm, 60x120cm, 60x60cm, 90x90cm, 30x30cm, 30x60cm.
6 Colors
Military green, Almond, White, Silver, Middle grey, Taupe.
Why choose VIS
AESTHETIC
A precise colour palette designed to guarantee a complete range in the warm and cold shades.
SUGGESTED APPLICATIONS
The 6.5 mm thick slabs can be used for flooring and facings.
LOVE
LaFaenza has a modern, refined, sophisticated and unique style made with the care and know-how born out of over one hundred years of ceramic tradition.
Discover the articles of VIS